About Pulse North – Or the man behind the curtain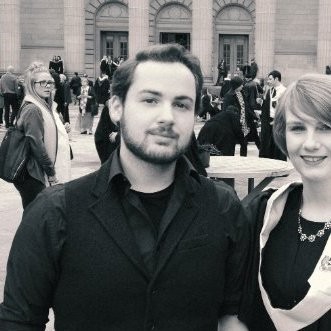 Background
Established in mid-2014, Pulse North is the trading name of me – Stuart Lindsay. Though I don't normally like to speak about myself – preferring my work to do the talking – I'll try to give you, the reader, an entertaining if a little brief history of Pulse North and why I do what I do.
As what I would call a Digital Designer (Graphic Designer as a title is a little to limiting these days) I've always taken pride in my work. From the first drawing shown to my parents to presenting a new brand identity to a local business in need of a facelift, it has always given me great satisfaction to create on others behalf, to connect with a client and use my skills as firstly a capable designer, but secondly and just as importantly as a good listener, to realise their vision and make it a reality.
In Early 2014, after graduating from Robert Gordon University with a degree in Graphic Design, I set out into the world of design by setting up my own business as my first milestone. In retrospect, do I feel that I probably should have worked for someone else first to learn the ropes before jumping into the deep end and going it alone? In a small way I think yes, but in a far larger way I think hell no! If I had joined someone else's team I doubt I would have worked directly with so many diverse and interesting people, companies, organisations and charities that being independent has afforded me. I feel privileged to be able to do this work as a real job and the variance of projects that I get to do day to day and even hour to hour is a key part of what keeps me going.
It hasn't always been easy, like any business I've had my experience of the ups and downs that come with doing what you love as a job. But – with the encouragement of other designers, developers, friends and even clients – I've managed to make it work over the years and develop what I believe, is a unique skillset, voice and understanding that my clients have come to appreciate when we work together.
I hope I've not bored you to much with this slightly self indulgent backstory to my business, but if you've made it this far why not contact me about your project? It could be the start of something great!
Past and Current Clients
Though this isn't an exhaustive list and will likely become out of date (a designers own work is always first to fall into the backlog), the names shown below are those whom I've worked with over the years and in many cases have established a consistent business – as well as personal – friendship.
Channel 4
The UK Games Fund
Creative Dundee
The Care Inspectorate
The NHS
Dundee Contemporary Arts
Food Standards Scotland
Venturefest Scotland
Speakeasy Productions
Zen Elements
Finlay Wilson Yoga
Mozenix
Kumulos
NEoN Digital Arts Festival
Scottish Yoga Conference
Wandertreat
Agency of None
AIM Design
Asplanned
Robertsign
Robertson Property Management
Dundee Design Month
Ecoguard Scotland
Priority Care Group
Bonviveur Group
Joan Cleville Dance
The Nethergate Writers
Travel Ecosse
Ignite Festival
Leisure & Culture Dundee
PatterPR
Bonnie Braes Productions
Kirsty Maguire Architect
Creative Services Scotland
Denki Games
SMAS Conference
Shape Audio
Cycling Conference Scotland
Police Mutual Group
DiGRA Conference
The Scottish Prison Service
Rivet Games